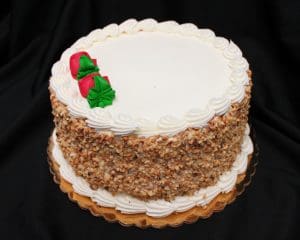 In 2006, our bakery expanded to include pastries and cakes. Not only do we have cannoli, but now we carry a wide variety of cakes and single-serve pastry. Our mini sfogliatelle, cream puffs, cupcakes or mini cannoli will make any celebration memorable.
Our Italian Rum Cake is hand made from the freshly baked sponge cake to our cream custard filling. We only use real butter in our buttercream icing for a natural taste. Our pastry chef was trained by the best. Her creativity and years of experience make her creations a delicious choice.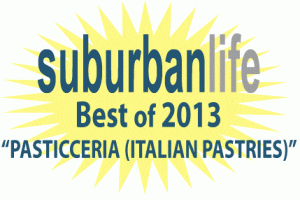 We have many delicious specialties to choose from. Come and visit our pastry case. you won't be disappointed!