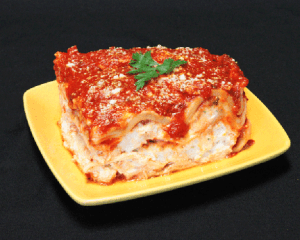 Having a few friends over? Busy day at work? Or, are you just out of time to cook?
No problem!
Let Sam's Kitchen handle it all.
All of our entrees, soups, and catering trays are prepared on-site. Great for family dinners or any special occasion. Need it quick? Don't worry, there's always a great selection of meals ready to go.
Just pick it out, bring it home, heat and serve! We use classic recipes that will please any crowd. All you need are Sam's freshly baked rolls to go with any Italian favorite.
We can prepare a variety of Italian dishes to accommodate any size gathering!