When it's too hot to cook
As we enter the dog days of summer, I start to think about fresh, delicious meals that don't require a lot of effort. Some of my seasonal favorites are cantaloupe, corn, and tomatoes, which are all at their peak right now! Adam and Frank are making their weekly treks up to Lancaster to pick up the season's best fruits and vegetables.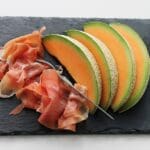 Prosciutto and cantaloupe or as we say in Italian, prosciutto e melone is one of my favorite things to make when it's hot.  Antioxidant-rich, sweet and juicy cantaloupe is paired with flavorful, salty prosciutto. If you want to zhuzh it up a bit, just add basil and a drizzle of a tangy balsamic reduction.
One of the best things I've had recently is this salad with seasonal tomatoes and corn.  The corn is tender, bright, and buttery.  And the juicy tomatoes have a perfect balance between sweetness and acidity. It takes minutes to prep and the result is so fresh and summery. Pick up the corn, tomatoes, onion, and basil at Sam's and you probably have everything else you need in your pantry. 
Hoagies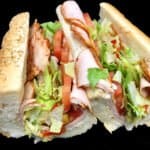 Sam's Italian Hoagies make an easy and satisfying meal when it's too hot to cook.  There's something for everyone from The Don to the Smokin' Turkey to the Grilled Veggie.  Check out our menu and have this on hand when you need to feed hungry friends and family. If you're feeding a group, the always popular Hoagie Boxes are great because you get 3 feet of hoagies, a total of 10 lbs., in one tasty box built to please a crowd. These are perfect for picnics or time down the shore.
Sweet Treats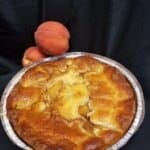 The recent harvest of Lancaster peaches reminds us why we love summer. Our talented bakery team has created a sweet treat you just need to taste. If you can't resist peach sweet treats, visit our bakery for our latest peach cake featuring Lancaster fresh peaches. Serve it with a side of vanilla ice cream for a perfect summery dessert. 
Remember Sam's for all your summer sweets needs.  We make custom-decorated sheet cakes, ranging from a full sheet cake to a ¼ sheet cake or  9" round cake.  Call us today to talk about your dream custom cake.   
Additional Savings
We are pleased to offer 10% off your purchase every day for on-duty police officers, fire and EMS PERSONNEL. Must be in uniform. Catering not included.  And, every Wednesday, seniors over 65 will save 10% off your purchase. Catering not included.
Follow us on Facebook, Instagram, and TikTok for the latest updates!
Sam's Italian Market & Bakery is a family-owned Philadelphia institution. Since our first store in the Olney section of Philadelphia, which opened in 1961, we have provided our local community with high-quality ingredients and prepared foods, steeped in our family's traditions.  Located at 3504 West Moreland Road in Willow Grove since 1977, we continue to provide delicious, high-quality food, including lunch, catering, prepared foods, and bakery and pastries – with unparalleled service for our customers!