If you're not a fan of January, maybe it's time to think about this first month of the year in a new way.  When you decide to use this time as a clean slate, you may find yourself trying something new and recharging in a way you didn't imagine.  
January's cold weather doesn't have to be a bad thing if it gives you an excuse to stay in, tune into football or catch up on the latest show, and head to your kitchen to enjoy something delicious from Sam's.
What do you resolve for 2022?
Maybe you made a resolution to eat more greens or you just crave something fresh this time of year.   In either case, we have some great salads for you, like our classic Grilled Chicken Caesar salad makes a great lunch on the go yet is filling enough to be enjoyed as a dinner entree.  And, if you're a fan of the Mediterranean diet, you'll want to try our Greek salad that is teaming with freshness and a tangy dressing you'll crave. Check out our case for all the latest and greatest Sam's salad creations!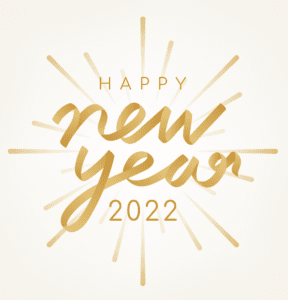 If your resolution is simply making better choices when it comes to your diet, check out our grilled veggies that make an ideal side dish or main entree when tossed with a lean meat like grilled chicken.  If you're cutting back on carbs, you won't have to miss out on the classic chicken parmesan when you pick up our naked version, which skips the breading, but not the taste!
It's a dinner, it's a dip
Are Meatless Mondays part of your 2022 resolutions?  Then you'll want to check out our always popular Vegetarian Chili.  You won't be sacrificing a thing because Sam's Vegetarian Chili is just the right amount of heat with a protein punch of three different beans, a variety of peppers, tomatoes, and the finest quality seasonings. 
One of the things I love about chili is how versatile it is and all the great and creative ways it can be used.  When you start thinking of chili as a staple, you'll want to stock up on our chili, available in the fresh and frozen case.  We would love to hear your favorite way to serve Sam's Vegetarian Chili!
KYW, Hurricane Schwartz, or Cecily Tynan?
Speaking of stocking up… no matter which local station you swear by, if bad weather is coming, you want to be prepared for a snow day.  When you have Sam's chicken soup, meatballs, baked ziti, or lasagna in your freezer, know you'll be safe at home with a great meal- or two- to get you through whatever Old Man Winter has in store!  
Sam's Italian Market & Bakery is a family-owned Philadelphia institution. Since our first store in the Olney section of Philadelphia, which opened in 1961, we have provided our local community with high-quality ingredients and prepared foods, steeped in our family's traditions.  Located at 3504 West Moreland Road in Willow Grove since 1977, we continue to provide delicious, high-quality food, including lunch, catering, prepared foods, and bakery and pastries – with unparalleled service for our customers!