As always, there's a lot going on at Sam's Italian Market! We have summer's best produce and new products to tell you about. Come visit us to see for yourself. 
FEED THE FAM 
Be sure to check out our Family Meals, which rotate monthly. This month is Chicken Salsa.  We take chicken and top it with pepper jack cheese with sides of Mexican rice and our house-made corn salsa.  Serve with a side of warm tortillas.  It feeds 3-4 for $21.99.  Heat and serve so you can enjoy the last few weeks of August!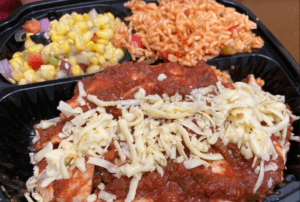 SEASONAL PRODUCE 
Get it while it's fresh! There's nothing like seasonal produce.  We continue to get the season's freshest produce straight from Lancaster, PA.  In fact, Adam drove his van up to Lancaster and loaded up on the summer's freshest produce.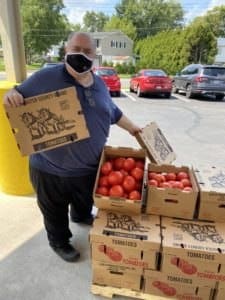 HOMEMADE DESSERTS
Try our Limoncello cake! We take sweet Mascarpone cheese and flavor it with lemon juice, then layer it between ladyfingers and top it all with white chocolate curls. A light, slightly tart but creamy, refreshing summertime dessert. Find individual portions in our freezer section next to our house-made tiramisu. Both are $11.99 a pound.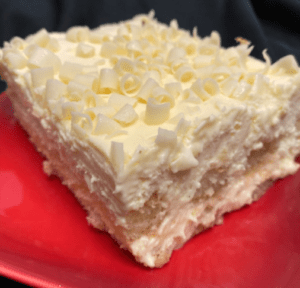 Remember Sam's for all your custom cake needs.  Our in-house bakery can do anything from a 9" round to a full sheet cake.  We love nothing more than collaborating with you to make the cake of your dreams. Call us today to discuss what you're looking for–we are ready to help!
NEW PRODUCTS ON THE SHELF
Our summer motto? BBQ as much as possible while the weather permits.  Try family-owned, Philly company, Sweet Heat, who make BBQ sauces and rubs. Owner Desmond Muller, of Streetside BBQ, started the company after customers begged him to sell his sauces.  Our favorite is the BACON BBQ Brew, because, well, bacon.   Try them all!
Just because you can't have gluten, doesn't mean you don't want a sweet treat.  We've brought in Goodman Gluten-free products. Goodman's motto? Bring breakthrough taste to gluten-free baked goods.  Locally made, you won't even miss the gluten.  We even have bagels!  Come try them today. 
We will catch you in the store!
Sam's Italian Market & Bakery is a family-owned Philadelphia institution. Since our first store in the Olney section of Philadelphia, which opened in 1961, we have provided our local community with high-quality ingredients and prepared foods, steeped in our family's traditions. Located at 3504 West Moreland Road in Willow Grove since 1977, we continue to provide delicious, high-quality food, including lunch, catering, prepared foods, and bakery and pastries – with unparalleled service for our customers!