Easter is Sunday, April 12 and now more than ever we need this time with our families. Perhaps you'll spend yours on a Zoom call, in separate locations but connected via video. Or maybe you'll celebrate yours in a smaller group? No matter how you're celebrating, Sam's has what you need to make sure your Easter is delicious. 
 HEAT & SERVE DINNERS
Heat & Serve Meals are delicious and easy!  Pick yours up Saturday, April 11 and have it for Easter Sunday.   
We have two options this year.  Both feed 6-8 people and cost $99.99
Option 1, offers chicken noodle soup, carved ham in pineapple glaze, potatoes au gratin, string beans almondine, 1 dozen dinner rolls, and a 10" Ricotta Pie.  
Option 2 offers Italian Wedding soup, Cheese lasagna, meatballs and sausage in sauce, broccoli and carrots in butter sauce, 1 dozen rolls and a 10" Ricotta Pie.   
Click here to see our Easter Order Form.
CENTER PLATE
As always, we have our Alderfer Spiral Cut Hams ($3.99lb). These are ready to eat or you can add glaze and heat. Alderfer has been around for almost 100 years. Their hams are naturally wood smoked and they do not have any artificial or liquid smoke flavoring.  And they're delicious! 
If you're looking for an alternative to ham, we also have a beautiful leg of lamb. We offer these with both bone-in ($7.99/lb) and boneless ($8.99/lb). (Note: these are uncooked so you will need to plan to cook them.)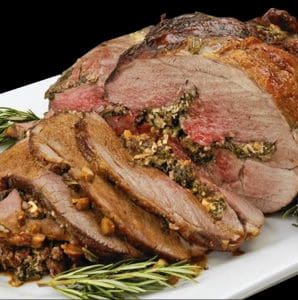 HOUSEMADE 
A lovely addition to any Easter brunch is our 10" quiche, made fresh in-store. We have nine types to choose from, ranging in price from $17.99 (for veggie)  to $20.99 (seafood).
We make our festive Easter Breads in house. They are a sweet bread made with lemon, egg, and sugar, and they come in a variety of ways:  Ring or twist ($8.49), ring w/ egg ($8.99), doll ($6.99), or cross ($16.99).
We have all the pies you can think of:
– Ricotta pies, made with ricotta cheese, eggs, anisette, lemon, and sugar: 10-inch for $16.99 and 8- inch for $10.99
– Meat Pies (Pizza Piena) made with ricotta cheese, fresh cheese, eggs and diced meats (ham, prosciutto and pepperoni): 10-inch for $22.99 and 8-inch for $13.99
– Rice Pies with ricotta cheese, eggs, rice, cinnamon, sugar, and vanilla: 10-inch for $16.99 and 8-inch for $10.99
CAKE
We make all of our cakes in house!  Everyone loves our Bunny Cakes! They're made of vanilla cake with vanilla buttercream icing and shredded coconut. ($15.99 each)
Our Egg Cakes come in vanilla or chocolate cake with chocolate ganache ($15.99 each)
OTHER EASTER OFFERINGS
Chocolate Eggs: Imported from Italy, these make a fantastic hostess gift or Easter basket addition.
Columba di Pasqua–imported Easter cake. Delicious with coffee!
Fresh Basket Cheese, which you can eat with crackers or add to your frittata.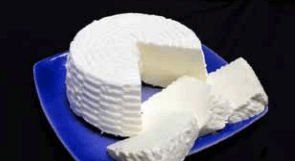 And, don't forget our tried and true, always delicious catering trays. See our catering menu here.
From our family to yours: Buona Pasqua! Happy Easter! 
Notes: 
All preorders for Easter must be placed by Monday, April 6.  Call us or pop in to order.  

Remember, we have a curbside pick-up option if you want to call your orders in ahead of time and pick them up!  

Curbside must be noted when ordering. 

Curbside instructions: please pick up orders in our other parking lot, on Kimball Avenue side, behind the Gulf station. Call us when you have arrived! THIS GOES FOR ALL CURBSIDE ORDERS.

A word about keeping everyone safe:  Please remember to keep a social distance of a 3 foot minimum when shopping. We have made many changes in the store to keep our facilities and employees safe. Please do your part.

We are closed Easter Sunday, 4/12, and Monday 4/13, so all orders will need to be picked up Saturday, 4/11.  
Sam's Italian Market & Bakery is a family-owned Philadelphia institution. Since our first store in the Olney section of Philadelphia, which opened in 1961, we have provided our local community with high-quality ingredients and prepared foods, steeped in our family's traditions.  Located at 3504 West Moreland Road in Willow Grove since 1977, we continue to provide delicious, high-quality food, including lunch, catering, prepared foods, and bakery and pastries – with unparalleled service for our customers!