Can you believe it's August? We can't. This month we are excited to share some new kitchen entrees!
New Entrees
First up, a summer spaghetti made with fresh summer tomatoes, garlic, and olive oil. It's light, fresh, and full of flavor. (Also, it's pretty. Ready for Instagram!)
Have you tried La Molisana's whole wheat pasta? It's our favorite because, unlike other whole wheat pastas in the marketplace, it is a non-gritty whole wheat pasta. You can buy it by the pound in store, too.
That's what we use for our new grilled chicken and broccoli rabe over pasta. We take freshly seasoned, grilled chicken breast and sauteed broccoli rabe and toss it over al dente, La Molisana whole wheat pasta.
---
Fresh, Local Produce
Fresh produce continues to shine. Come pick up your jumbo, sweet cantaloupes, your juicy tomatoes, and your sweet, white corn.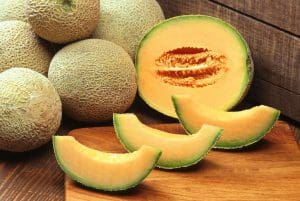 ---
Hoagie of the Month
We're switching things up this month: The August Hoagie of the Month is really a sandwich. Come try our "Norristown" Zep, a local favorite! It has cooked salami, tomatoes, onions and provolone cheese, finished with a drizzle of oil.
Ice Cream
Have you tried Kreider Ice Cream? It is made with the freshest ingredients, in small batches to ensure quality. We will be sampling it on Saturday, August 17th, so now's your chance to stop by the store, try a sample and bring some home to share with family and friends.
---
Sam's Italian Market & Bakery is a family-owned Philadelphia institution. Since our first store in the Olney section of Philadelphia, which opened in 1961, we have provided our local community with high-quality ingredients and prepared foods, steeped in our family's traditions. Located at 3504 west Moreland Road in Willow Grove since 1977, we continue to provide delicious, high-quality food, including lunch, catering, prepared foods, and bakery and pastries – with unparalleled service for our customers!