Summertime is here and we couldn't be more excited. Long days, no school, time at the pool or the shore, BBQs, and of course, we honor dads and grads.
What are you doing for your dad for Father's Day? Pick up a Strawberry Shortcake! Or, what if you take the reigns at the BBQ this year and give dad a break? Sam's has an excellent selection of meat too!
Father's Day Strawberry Shortcake
Graduation is a huge milestone, and an accomplishment like this deserves a delicious, customized cake. Contact us to place an order for one of our always-crowd-pleasing, freshly baked, in-house creations.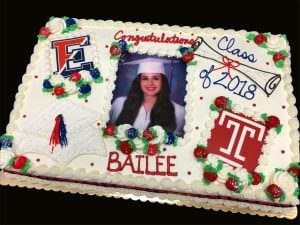 And don't forget Sam's for your graduation party catering trays. We have mini sandwich trays and mouth watering salads, such as our beautiful caprese salad. Look at those colors!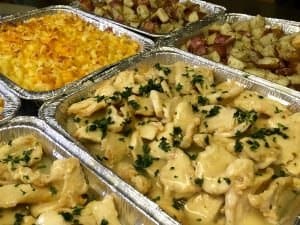 Our or mouth-watering, take and heat entrees.
Our mini sandwich tray
Or what about a hoagie box? $84.99 plus tax for 10 hoagies. So delicious and always a crowd-pleaser.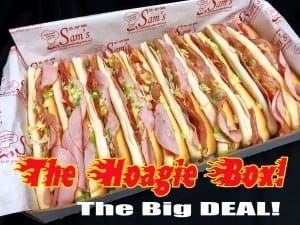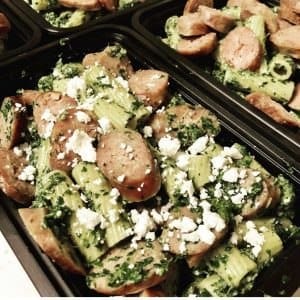 We have some new items at Sam's this month as well. Like rigatoni pesto with spinach and pork sausage made by our butcher.
Noah's Pride organic eggs are in store now. Their chickens are cage free, free to roam, and. enjoy a special organic, all vegetarian diet. These eggs are AHA certified and USDA Organic.
If you're looking for something hearty and delicious AND gluten free, try our gluten free zucchini pizza casserole. It's the perfect combination of zucchini, mushrooms, cheese and beef. Even those who eat gluten will not even miss it!
June's Hoagie of the Month is Sam's Deluxe! It has Genoa salami, mortadella, pepper ham, hot ham, and sharp provolone on top of our freshly made bread.
Cheese of the Week! Don't forget, every Friday – Sunday we offer samples of a selected cheese. We are always happy (and eager) to provide pairing tips, so please just ask!
Sam's Italian Market & Bakery is a family-owned Philadelphia institution. Since our first store in the Olney section of Philadelphia, which opened in 1961, we have provided our local community with high-quality ingredients and prepared foods, steeped in our family's traditions. Located at 3504 West Moreland Road in Willow Grove since 1977, we continue to provide delicious, high-quality food, including lunch, catering, prepared foods, and bakery and pastries – with unparalleled service for our customers!