Spring has sprung!
Spring is finally here and we couldn't be more excited. With Spring comes so many good things: more daylight, baseball (Go Phillies!) and Easter. This year, Easter Sunday falls on April 21st. We have so many wonderful items in store to make your Easter outstanding! Who doesn't love ham on Easter? Sam's offers Alderfer Spiral Cut Hams ($3.99lb). These are ready to eat or you can add glaze and heat. Alderfer has been around for over 89 years. Their hams are naturally wood smoked and they contain no artificial or liquid smoke flavoring.
Note: All preorders for Easter must be placed by Monday, April 15th. Call us or pop in to order.
If you're looking for an alternative to ham, we also have a beautiful leg of lamb. We offer these with both bone in ($7.99/lb) and boneless ($8.99/lb). (Note: these are uncooked so you will need to plan to cook them.)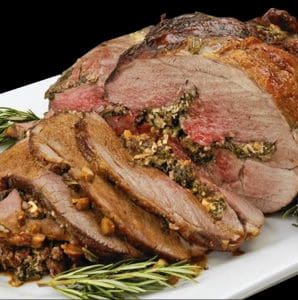 A lovely addition to any Easter brunch is our 10" quiche, made fresh in store. We have nine types to choose from, ranging in price from $16.99 (for veggie) to $19.99 (seafood).
Available starting Palm Sunday weekend (Saturday, April 13th), we have so many great items to pick up.
We make our festive Easter Breads in house. They are a sweet bread made with lemon, egg, and sugar, and they come in a variety of ways:
Ring or twist ($8.49), ring w/ egg ($8.99), doll ($6.99), or cross ($16.99).
We have all the pies you can think of:
Ricotta pies, made with ricotta cheese, eggs, anisette, lemon, and sugar: 10 inch for $16.99 and 8 inch for $10.99
Meat Pies (Pizza Piena) made with ricotta cheese, fresh cheese, eggs and diced meats (ham, prosciutto and pepperoni): 10 inch for $22.99 and 8 inch for $13.99
Rice Pies with ricotta cheese, eggs, rice, cinnamon, sugar, and vanilla: 10 inch for $16.99 and 8 inch for $10.99
Easter Cakes– We make all of our cakes in house:
Kids and adults always love our Bunny Cakes! They're made of vanilla cake with vanilla buttercream icing and shredded coconut. ($15.99 each)
Egg Cakes: Vanilla or Chocolate cake with chocolate ganache ($15.99 each)
Other Easter offerings
Chocolate Eggs: Imported from Italy, these make a fantastic hostess gift or Easter basket addition.
Columba di Pasqua–imported Easter cake. Delicious with coffee!
Fresh Basket Cheese, which you can eat with crackers or add to your frittata.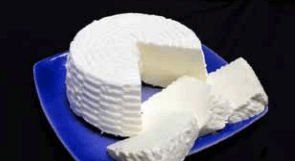 And, don't forget our tried and true, always delicious catering trays. See our catering menu here.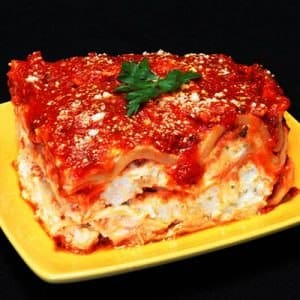 Cheese of the Week! Don't forget, every Friday we feature a new cheese of the week. Friday through Sunday we offer samples – We are always happy (and eager) to provide pairing tips, so please just ask!
Hoagie of the Month: Italiano Tuna Specialty Hoagie – We start with our fresh baked seeded hoagie roll and top it with imported Italian tuna in olive oil and mild provolone. So delicious, you'll want one tomorrow, too.
Don't forget: All preorders for Easter must be placed by Monday, April 15th.
Buona Pasqua! Happy Easter! From our family to yours!
Sam's Italian Market & Bakery is a family-owned Philadelphia institution. Since our first store in the Olney section of Philadelphia, which opened in 1961, we have provided our local community with high-quality ingredients and prepared foods, steeped in our family's traditions. Located at 3504 West Moreland Road in Willow Grove since 1977, we continue to provide delicious, high-quality food, including lunch, catering, prepared foods, and bakery and pastries – with unparalleled service for our customers!