What did the Bear say when he was cold? Birrrrrrd.
What's on our mind? The BIRDS.
That game was almost unBEARable and I'm talon you, we couldn't be more excited about that race against the cluck last night. I'll sparrow you from the rest of my (bad) puns.
In all seriousness, Go BIRDS!!!! And Happy New Year, too. Welcome to the first Sam's Corner Post of 2019. Here's to a brand new year, new goals, and hopefully another Super Bowl Championship.
Imagine this cake as your party's centerpiece for Sunday's big game… They don't make 'em like this in New Orleans!
And, after this past weekend, we had to create a Double Doink Cake. Except we made three because we like options and couldn't decide which was best. There's one with vanilla, here: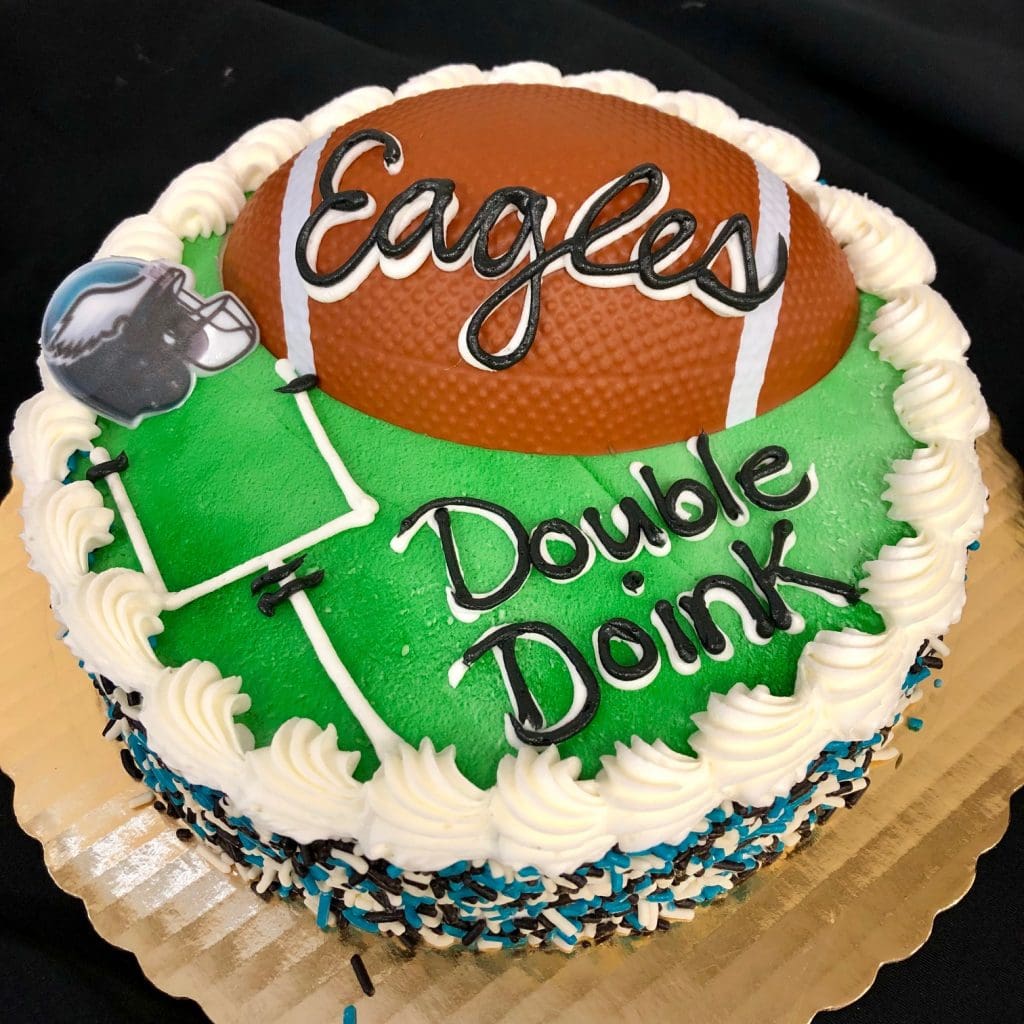 And then are two: a cookie one and a brownie one. Both the brownie and cookie cake have chocolate chips. And they're made with cake flour so they're soft like a cake, but still like a cookie.
---
Entertaining for the game is easy. Get your invites done and then decide what— besides a Philly Special— that'll drive your crowd crazy! From cupcakes to cheese platters to our Hoagie Box, we'll make sure your spread gets more cheers than a Double Doink.
Check out our catering menu here or of course, be sure to come in and talk to us.
The Hoagie Box comes with 10 Hoagies cut in 2 or 3. You can choose from Italian, Turkey, Roast Beef, Tuna, Chicken Salad or Ham. We also offer a variety of hoagie and "Sam"wich options to choose from. A fun and show-stopping option for 12-15 guests is our Three Foot Hoagie, then add items like potato salad and mac and cheese for a complete treat.
---
Our Jumbo Chicken Wings are baked to perfection and a crowd favorite. You can get them in Italian Hot or Tangy BBQ. And of course, our 5 Cheese Macaroni is always a great group choice.
---
Sandwich of the Month: Big news! This month we are featuring not one, but two spotlight sandwiches: First, we have our Mozzarella Sandwich. It comes on our of our house made rolls and has fresh Mozzarella, juicy roasted peppers and tasty broccoli rabe.
Second we have our Grilled Veggie sandwich, which is also served on our house made bread with eggplant, red bell peppers and red onion grilled to perfection with your choice of cheese. Who says meatless is boring? Not us!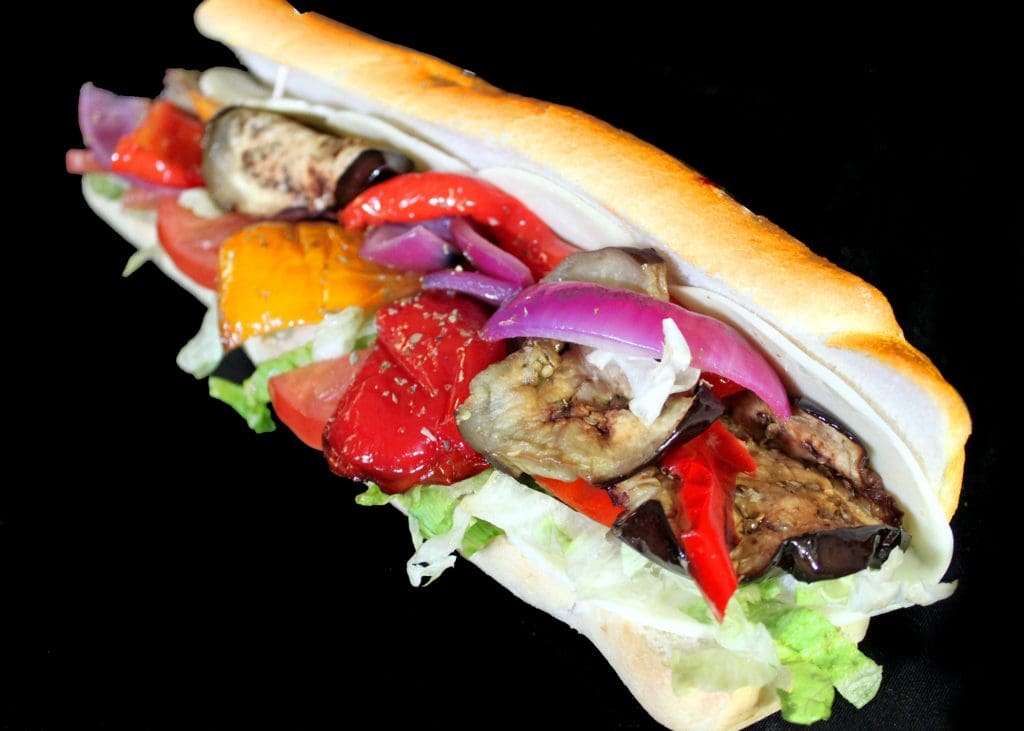 ---
Cheese of the Week! Don't forget to drop in to try our Cheese of the Week. Don't forget every Friday we feature a new cheese of the week! Fridays through Mondays we offer samples of the cheeses, we are always happy (and eager) to provide pairing tips so please ask us.
We'll see you back here in February. Fly Eagles, Fly!

Sam's Italian Market & Bakery is a family-owned Philadelphia institution. Since our first store in the Olney section of Philadelphia, which opened in 1961, we have provided our local community with high-quality ingredients and prepared foods, steeped in our family's traditions. Located at 3504 West Moreland Road in Willow Grove since 1977, we continue to provide delicious, high-quality food, including lunch, catering, prepared foods, and bakery and pastries – with unparalleled service for our customers!